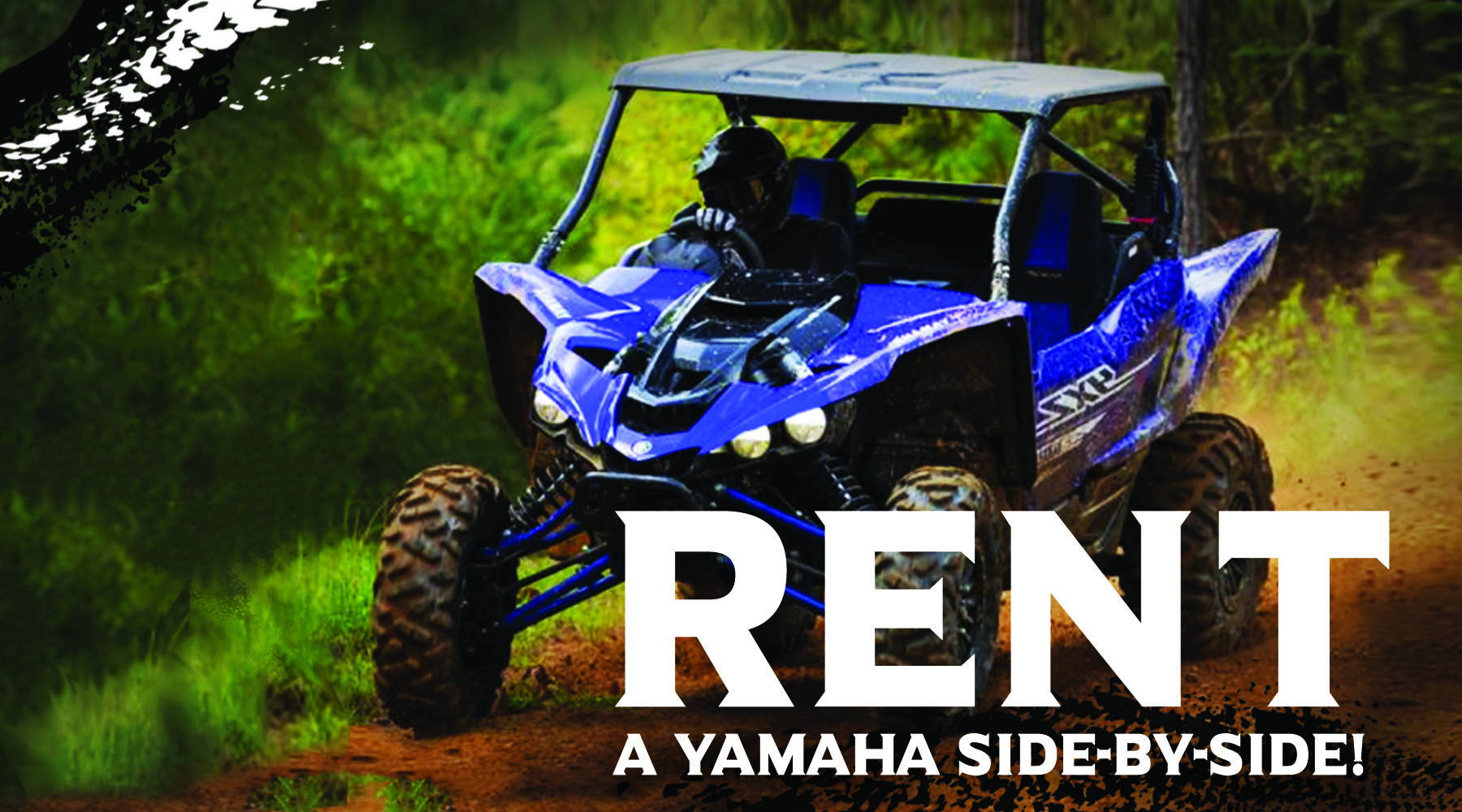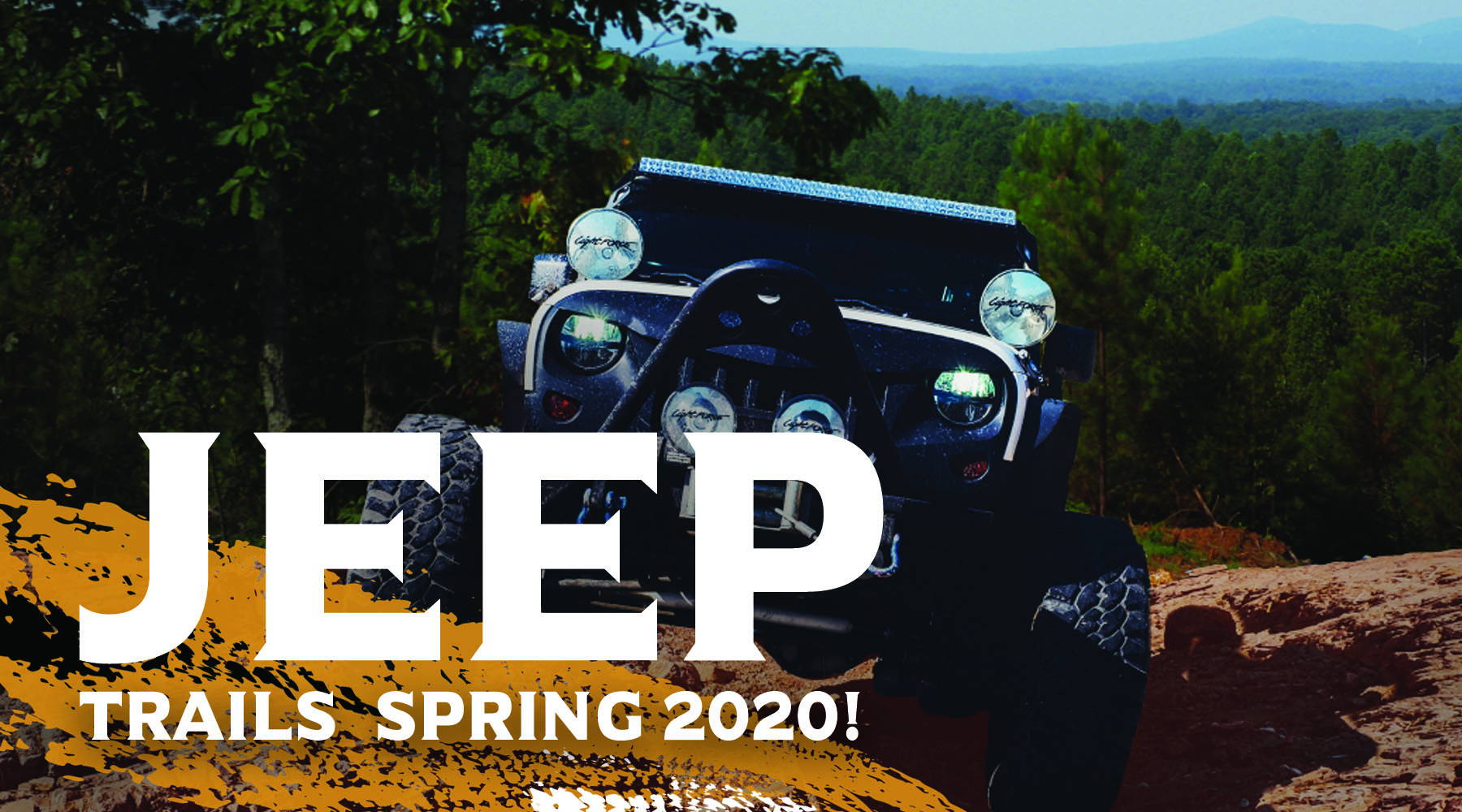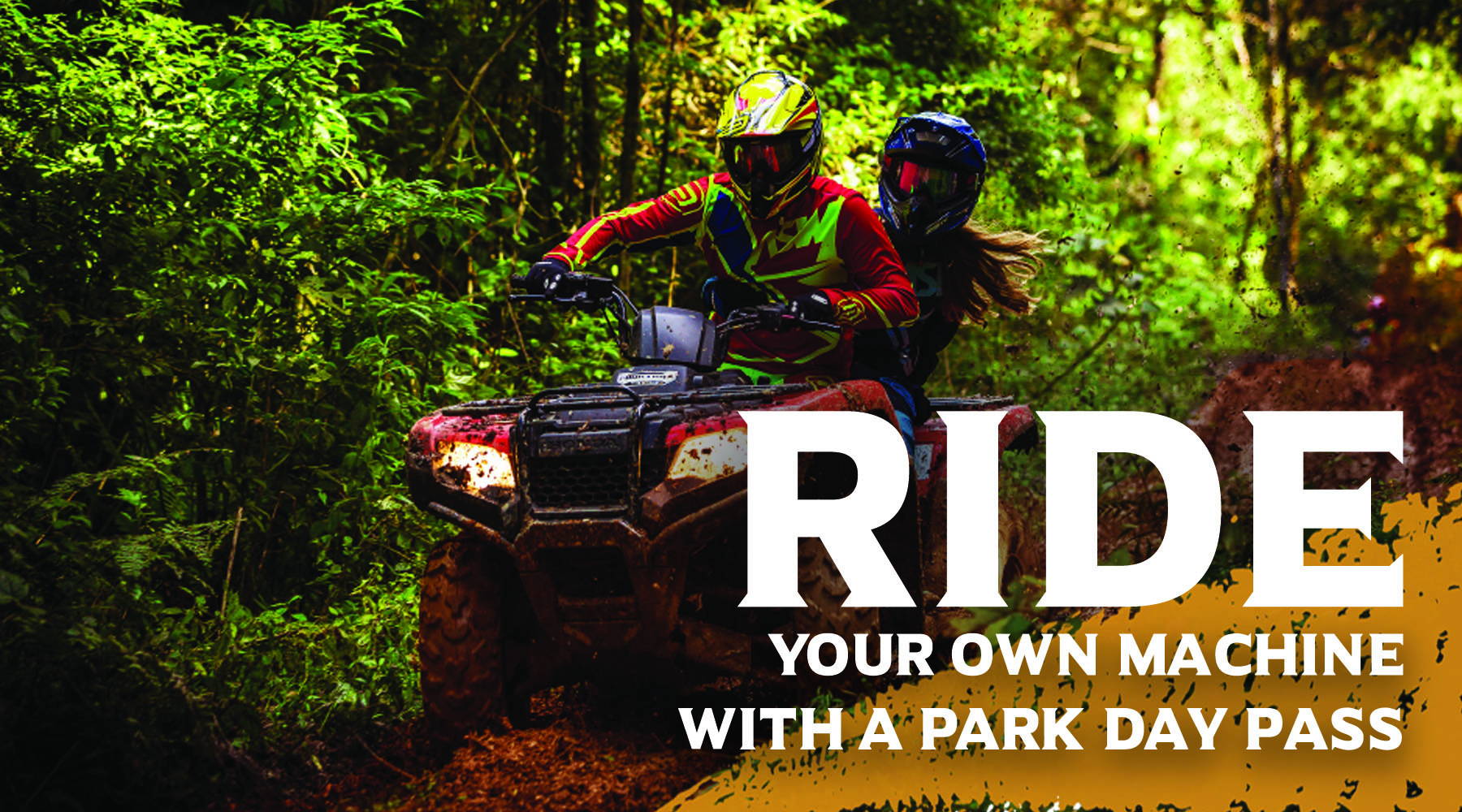 ---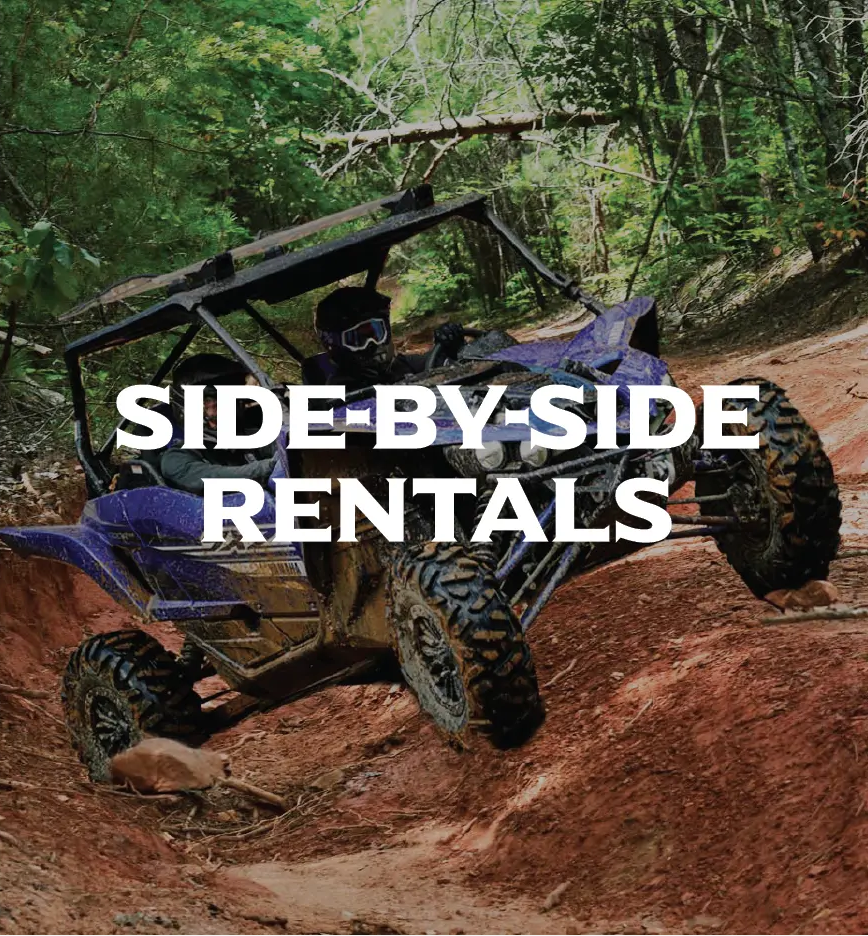 We have a full rental fleet of Yamaha Side-by-Sides available! Choose your machine and take off for a day-long adventure on our trails. Helmets, fuel, and washout included. Details below.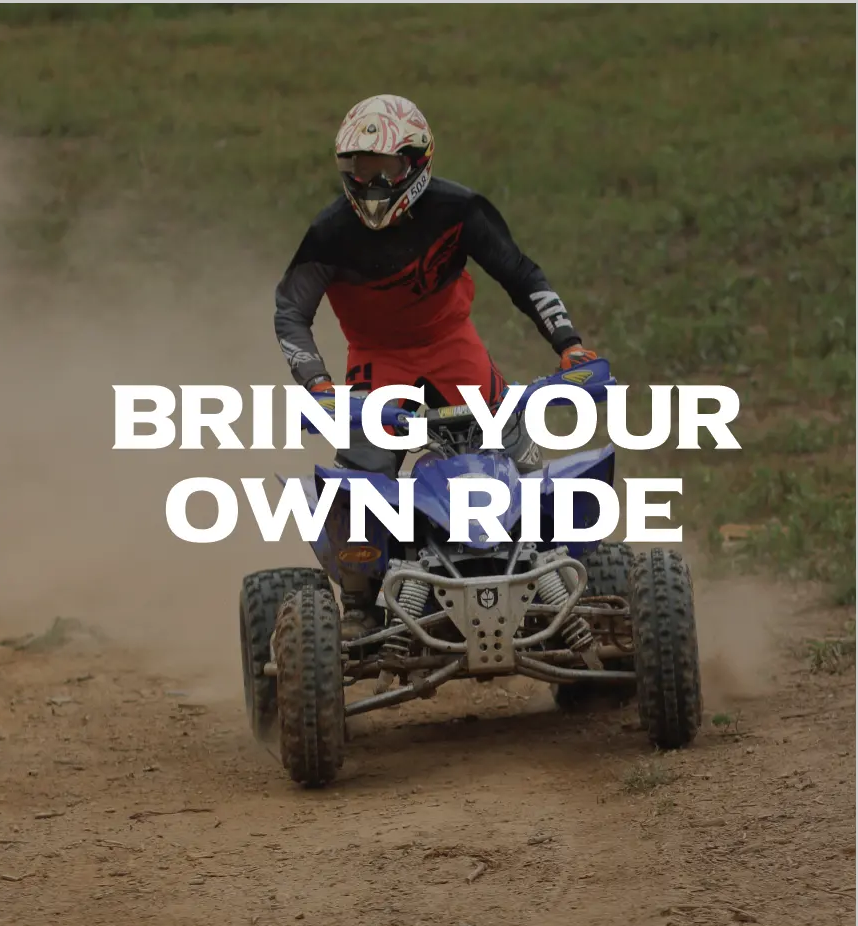 Day passes are available to bring your own bike, quad, or side-by-side to use the trails! Purchase a pass for your vehicle and passengers. Details below. Jeep trails coming spring 2020!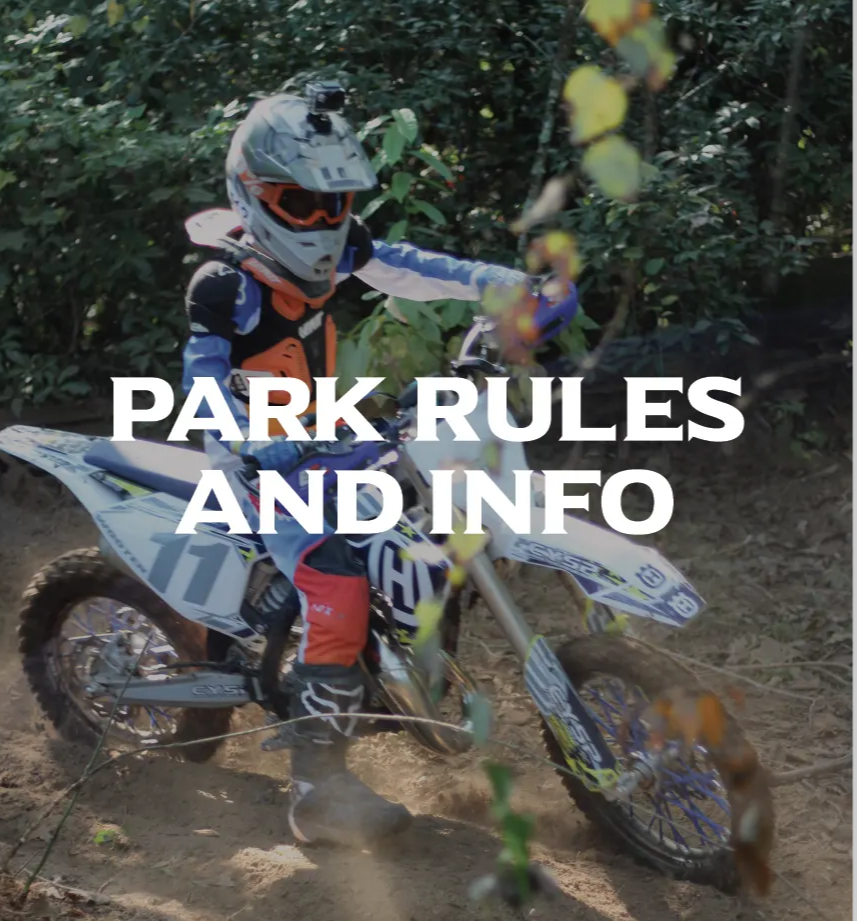 Basic rules of the trails. Stay out of the creeks, and tread lightly. Respect quiet zones. HELMETS REQUIRED. No vehicles allowed on the amphitheater stage. Hours, pricing, and more info below.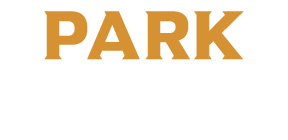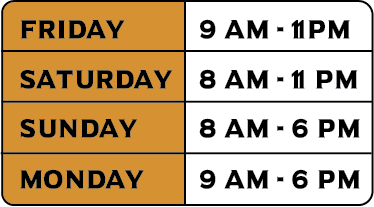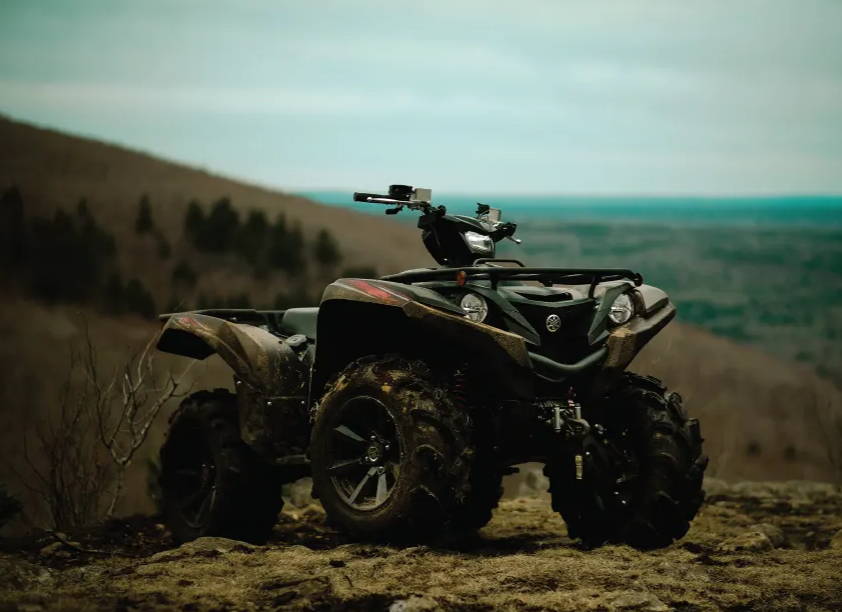 Daily wristbands required. Stop in and check in at the tent, even if you're a season pass holder.
DOT helmets are required on all machines including side-by-sides. Half shell helmets are ok on side-by-sides.
Please stay out of the water. DO NOT drive through creeks or streams.
Vehicles are not allowed on the stage. If you're found riding or jumping off the stage you will be ejected from the park.

Waiver/release required to enter park.

HAVE FUN!!!
---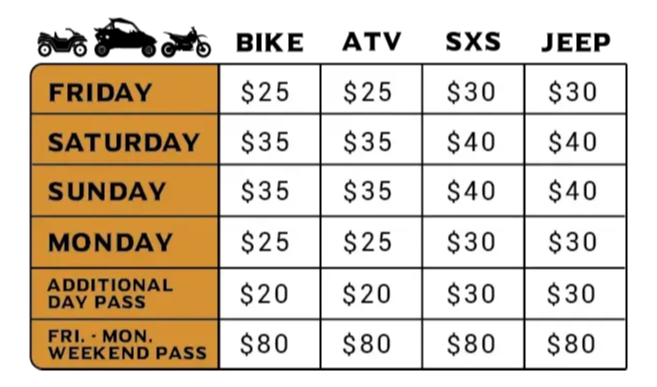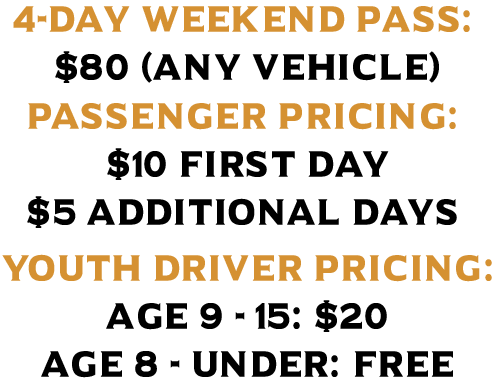 Annual Passes
Annual passes to bring your own machines are priced per vehicle and one rider. You must purchase passes for additional riders in your family, according to the pricing listed below. Annual passes will go on sale November 2019 for the 2020 season.
Safety info
All riders are required to use a DOT certified helmet at all times on every vehicle in the park. This applies to Side-by-Sides, Quads, and bikes. No exceptions. Riders caught violating this park policy will be removed from the park.
Goggles are required on every rider regardless of age or vehicle type at all times.
Gloves are also recommended for safety and comfort.
To ride after dark, your vehicle must have working lights.
SXS and ATV riding can be dangerous. Accidents and injuries can occur. Park patrons ride at their own risk and liability waivers must be signed upon arrival. Riders are not allowed in the park without a signed waiver. If you'd like to sign the waiver in advance to speed up your check in process, please click here.

Rental Info
Rentals are priced per day and include the rental of the machine, a tank of gas, and washing the machine afterwards. Rental period is open to 5 PM. If you would like to add additional days to your rental, please speak to a park staff or contact the park at 706-216-7275 to update your reservation.
A damage deposit is required on major credit card for each rental unit. Renter is responsible for all damages incurred to the ATV/UTV while in the renter's possession. Must be 24 years or older to drive a Iron Mountain rental machine.. Valid driver's license required.
---
Bring your own ride or rent one of our Yamaha Side-by-Sides on site. Day and weekend passes available.
---